Installation
Tips
Simply score the connector using a utility knife along the pre-molded grooves that mark the edges of the built in spacers. Bend the edges downward to snap the connector in half. Repeat the same process to use a quarter of the connector to install on the corners of your deck tiles.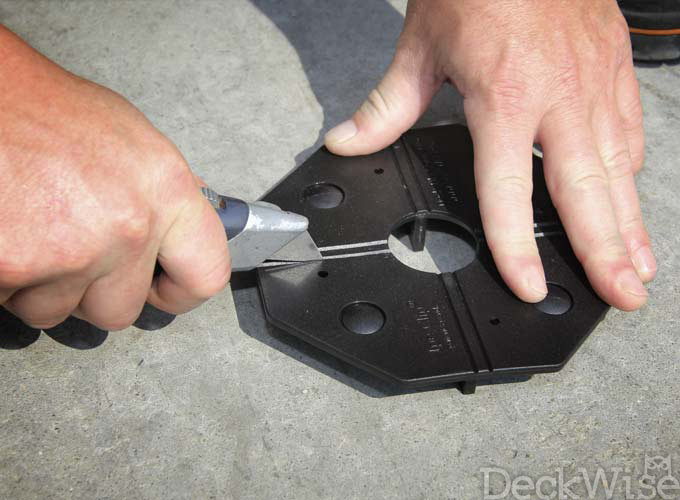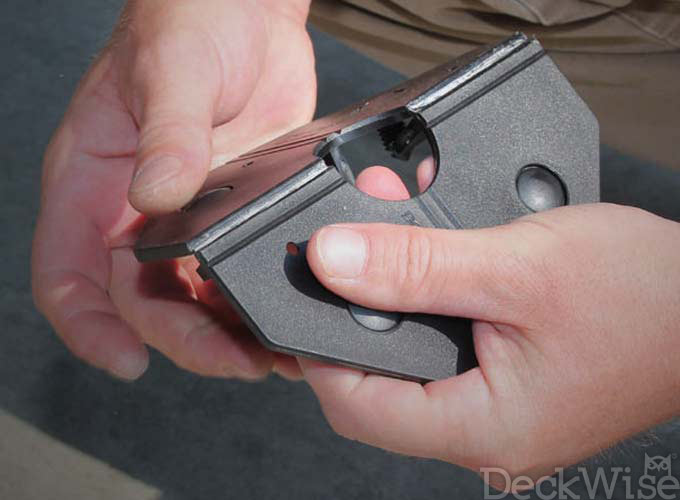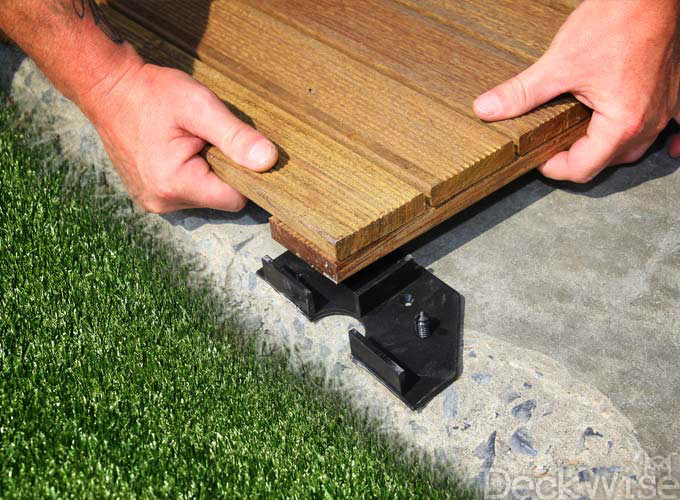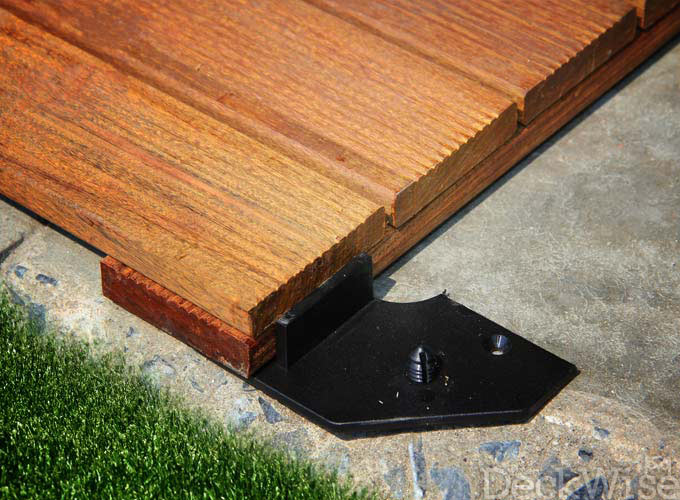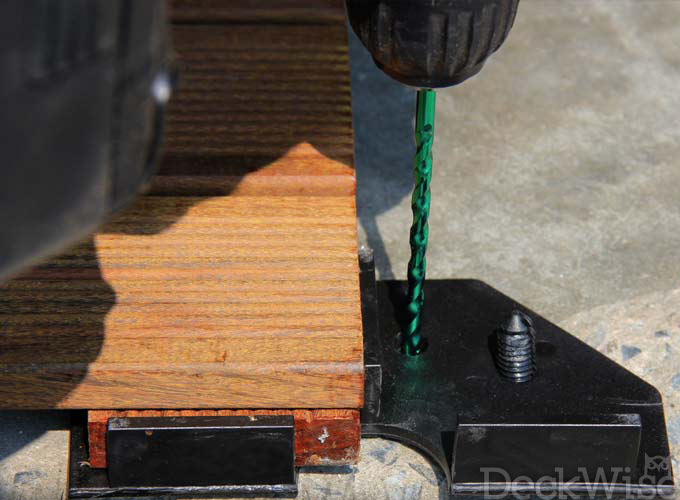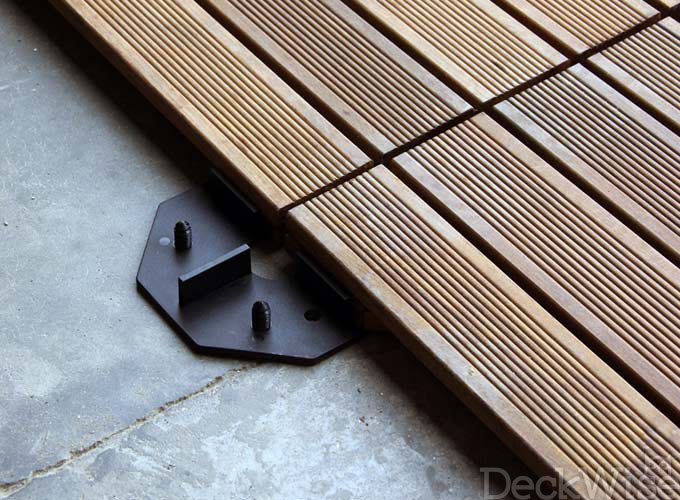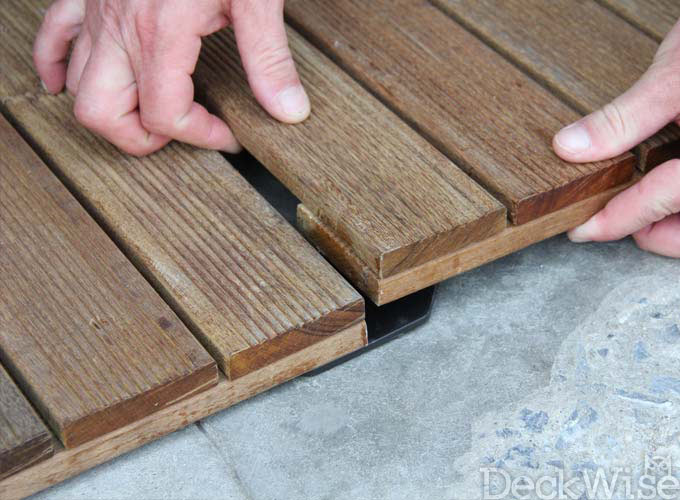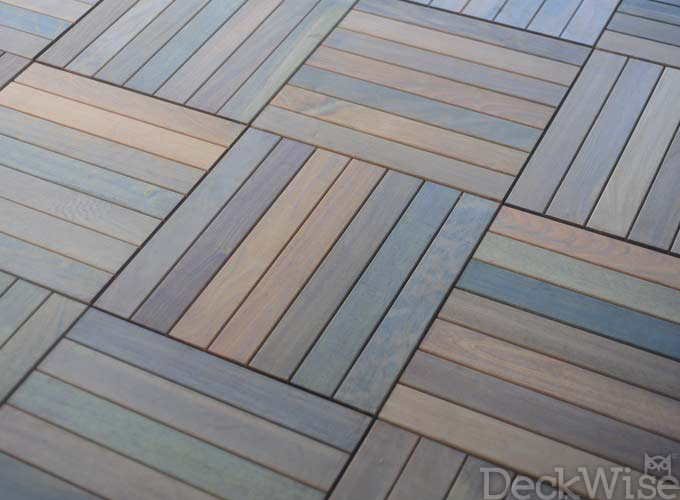 Need help installing deck tiles or drilling corner holes?
Note: You can use both halves of a halved, or quartered tile connector on either hidden or exposed edges. You can also use the edge with the spacer to provide a gap between your new deck and any adjacent structure such as a house, fence, or wall.